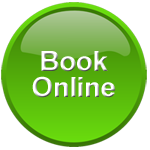 Overview
Grosvenor House Dubai, Tower Two. 4th floor
Dubai Marina, Dubai, United Arab Emirates
Description
Welcome to B/Attitude Spa located in Dubai with its location in Dubai Marina. The B/Attitude Spa welcomes you to an adventure through the senses, with all natural, oriental treatments that restore harmony between body and mind. Let us take you on a journey of wellbeing and spiritual awakening.

A blend of ancient therapies form the East coupled with an intimate, contemporary setting lead you on a unique pathway toward luxury and solitude.

Breaking the traditional spa experience with a divine combination of oriental opulence, Chakra infused decor, unique atmosphere and a plethora of signature treatments, combined with our unparalleled service, this restful sanctuary will help reserve the signs of ageing and melt away the ills of stress.
Hours of work
Reception: 6 AM - 10:30 PM

Swimming Pool: 8 AM - 6 PM

Spa Treatments: 8 AM - 10 PM

Gym: 6 AM - 10:30 PM

Sauna, Steam Room, and Jacuzzi: 6:00 AM - 10:30 PM